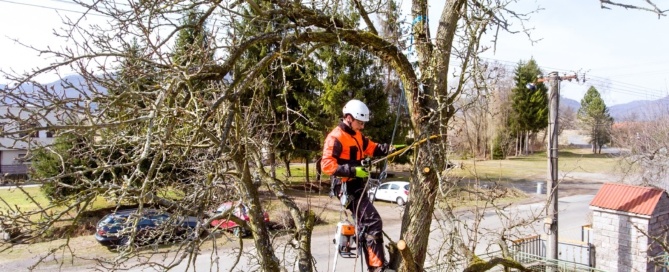 When it comes to hiring a tree company, there are many things to look for. 
For starters, you should consider their experience and reviews of former customers. You'll also want to learn about their specific services, like tree pruning or tree planting. And then, of course, you'll want to consider the actual cost of their professional services.
But before you can move forward, there's one more box that needs to be checked: insurance. 
After all, if you hire a tree company without full insurance coverage, you'll simply create a recipe for disaster.
In this article, we'll break down the reasons why your tree company should always have insurance.
The Nature of Working with Mother Nature
First, it helps to understand the liability that comes with tree service work.
The tree care field is one of the most dangerous industries in the country. From extreme heights to electrical lines, workers are regularly exposed to high-risk situations. Tree care employees are also required to operate sharp and heavy equipment.
The job is even more dangerous after storms, when conditions are more slippery than usual.
Most importantly, Mother Nature is unpredictable. A dying tree branch, for example, can fall without warning. This is why it's crucial to work with an experienced and knowledgeable tree service company like Friendly Tree.
Insurance Protects Both You and the Tree Company  
Due to the dangerous nature of tree care, it's critical to hire a company that has insurance. Specifically, they should have general liability insurance and workers' compensation.
If a tree worker is injured on your property, workers' compensation will cover their medical bills. But if they get hurt on your property and don't have insurance, the company or worker can potentially sue you.
Plus, if you knowingly hire a company without insurance, your home insurance probably won't pay the claim.
Insurance also protects against structural damages. For instance, if a tree worker prunes a tree and a heavy branch falls on your roof or car, their insurance will cover it.
Of course, no one wants accidents or injuries to happen. However, anything is possible, and it's always best to be prepared.
Your Tree Company Should Also Have Certified Arborists and Tree Experts
In addition to insurance, your tree company should also have certified and licensed tree experts.
These experts have completed a high standard of training, licensing, and certifications. This ensures that they'll get the job done — and do it right.
It also means that they have received proper safety training, thus reducing the risk of injuries and accidents.
Keep this in mind if another business, like a landscaping company, attempts to offer you tree services. While they might have insurance, their workers aren't professional trained to handle the job.
Moreover, their insurance likely won't cover the same scenarios tree workers encounter each day.
Call the Friendly Experts at Friendly Tree
As you can see, there are many reasons why your tree company should have insurance. It protects everyone involved, from the client to the business.
With Friendly Tree, you won't have to wonder. We're a fully insured tree company with years of professional experience. Since 1989, our team of certified arborists has proudly provided tree service in northern New Jersey.
We can't wait to serve you, too. To learn more about our expert tree services, contact us at (973) 678-8888.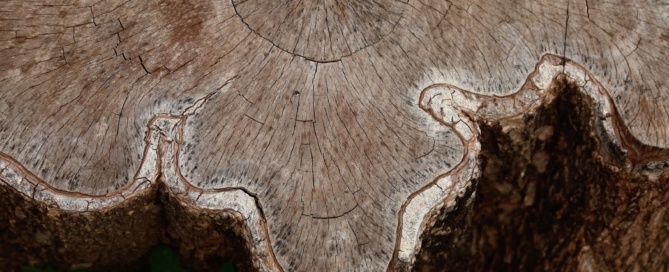 As a homeowner, you've likely heard all about tree planting, pruning, and removal. Planting new trees, after all, is one of the best ways to enhance the natural beauty of your property. Pruning is an essential part of tree care, while removal is crucial for getting rid of old or dead trees.
But what about tree stump grinding? Some homeowners aren't aware that it's even necessary. 
Let's look at what tree stump grinding is and why you might need it.
Tree Stump Grinding 101
Tree stump grinding is a stump removal technique.
It involves a machine that grates the stump until it's just below the soil. In some cases, the stump can be grinded as deep as 12 inches (or more) below the surface. This creates a discrete hole in the ground, letting you re-purpose the area.
The process of tree stump grinding takes just a few minutes. It also produces wood chip mulch, which is placed in the hole for 2 to 3 months. These wood chips steal nitrogen and other nutrients from the area before they start to decompose.
From there, you can spread the wood chips in areas like your garden, planting beds, and walkways. How's that for resourcefulness?
While stump grinding leaves behind the roots, you won't have to handle them. They'll naturally break down in about 10 years.
Tree Stump Grinding Improves Aesthetics and Safety
Tree removal naturally leaves behind a stump. This leftover base can be visually unattractive, especially if your lawn is perfectly landscaped.
Mold, weeds, and insects could also grow on a tree stump and diminish your property's curb appeal. Plus, if pests and diseases aren't controlled, they can spread to other plants.
Most importantly, a tree stump is a safety hazard. Since most stumps are just a couple inches high, it's easy to trip over one. This is dangerous for both kids and adults alike.
Tree stumps also make it difficult to properly mow the lawn. And even if a lawn mower makes it over the stump, there's a major risk of machine damage.
Tree Stump Grinding vs. Tree Stump Removal
Tree stump grinding is just one technique for removing a tree stump. The other method is tree stump removal, which involves digging up the stump and its roots.
Compared to grinding, tree stump removal is more invasive. It takes more time, money, and powerful machines. Complete removal of a tree stump also leaves a bigger hole in the ground.
On the flipside, this hole offers more of a blank slate than stump grinding. It's easier to "start over" if you totally remove the stump.
Call the Expert Tree Technicians at Friendly Tree
There isn't a one-size-fits-all approach for dealing with a tree stump. The best choice depends on your property and what you plan to do with the area.
Luckily, with Friendly Tree, you'll have personalized guidance every step of the way. Our professional tree technicians in New Jersey are ready to learn about your needs. We'll also explain what tree stump grinding is and why you might need it.
When the time comes, we can also provide other tree services like tree trimming and tree planting.
For a friendly consultation with Friendly Tree, contact us at (973) 678-8888.