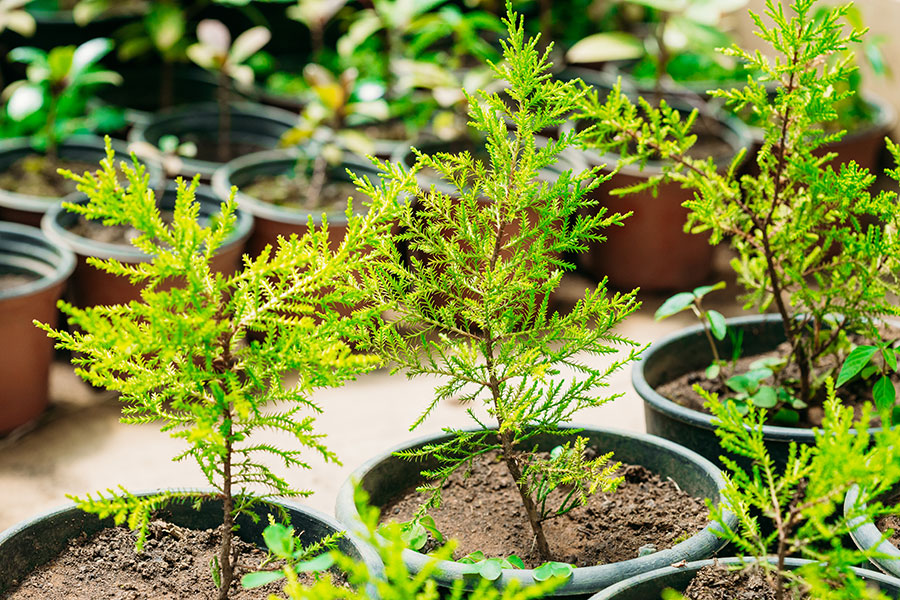 Now that summer is near, New Jerseyans are coming out of the woodwork to soak up the warm weather and sunshine. Unfortunately, so are the pests.
We believe the best approach to pest management starts with healthy, vigorous trees. While few trees are entirely pest-free, healthy trees are much more capable of resisting pests and the damage they cause.
It is rare for a truly vigorous tree to succumb to pests. Here are five key steps you can take to keep the trees on your property free from insect infestations:
Ensure Good Soil Conditions
Perhaps the most significant thing you can do for your trees gives them rich, healthy soil to grow in. Ideally, you should have species well suited to your region's growing conditions and soil type. Proper drainage is key to avoiding pest problems, and adding compost yearly will provide your trees with the nutrients they need to grow strong.
Be sure not to over-fertilize, as an excess of nitrogen can actually steal nutrients from the soil and leave trees susceptible to pests and disease. Controlling weeds will also help to limit the habitat for creepy crawlies.
Water Correctly
Believe it or not, overwatering is actually more prevalent (and deadly) to trees in urban areas. Too much water can not only cause root rot but invites conditions for pests and disease. Trees with too little water, however, become stressed and vulnerable. Moist, but well-drained, the soil is preferable. Learn how to properly water your trees.
 Prune Properly
Regular pruning is one of the best gifts you can give your trees to keep them healthy. Good air circulation in the tree's canopy is important for warding off infections and infestations. However, when done incorrectly, pruning can actually leave open "wounds" for insects to enter and attack. Pruning done by a certified tree service or arborist will ensure that the branch collar – which contains specialized cells to help the tree heal properly – stays intact.
Don't Overmulch
Mulch can be a tree's best friend, but only if you do it right. Mulching too deep can lead to root rot in wet or heavy soils, making the tree susceptible to infestations. Mulching during the late fall, right before the ground freezes, should also be avoided, as it provides a home for pests to overwinter. Read how to mulch your trees the right way.
Clean up in the Fall
Insects and other pests love to hide out in fallen leaves, decaying branches, and fallen fruit. Once the summer season comes to a close, remove any leaves, branches, twigs, seed pods, fruit (on or off the tree) or anything else littering your landscape. If you see the diseased material, dispose of it in the trash. Keeping the ground clean can deter pests from hibernating in your yard for the winter.
What About Spraying?
At Friendly Tree, we believe the first line of defense when it comes to pest control is preventative action. However, if you find yourself fighting an uphill battle with infestations, insecticidal soaps can be particularly effective against aphids, spider mites, whiteflies, thrips, mealybugs and other common pests. We typically encourage avoiding chemical pesticides, as they can do more harm than good if not applied by a professional.
Proactive care really does go a long way in keeping your trees healthy and pest free. If your tree has a bad infestation, it may need to be inspected by a professional and potentially removed.
If your trees need troubleshooting, we can help. Our inspections and assessments are always free.