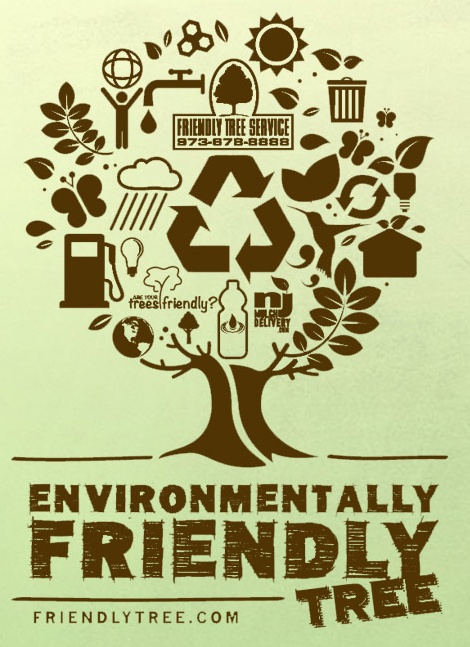 Environmentally Friendly Tree
Our goal has always been to have the least negative environmental impact. Clearly this is difficult to do as our equipment burns lots of fossil fuels, has a large foot print etc. and the fact that we have to remove a lot of damaged, diseased, hazardous, nuisance trees. The Lang family and our many employees strive to be thoughtful when it comes to tree care, tree removal and the thoughtful recycling of the resulting organic debris. All organic debris from a hedge shaping project, tree lot clearing project or a basic hazard pruning project is recycled and has a second or third life from our DEP sanctioned facility. We focus our efforts in our main service areas:
Montclair, NJ in Essex county; including Glen Ridge, Bloomfield, Nutley
Morristown, NJ in Morris county; including Madison, Chatham, Green Village
Union, NJ in Union county; including Springfield and Westfield
New Providence and Berkley Heights also in Union County
Livingston, Short Hills and Millburn NJ
Rutherford NJ in Bergen county; including Franklin Lakes, Dumont, Alpin
South Orange in Essex county; including Maplewood, Irvington, Newark, West Orange and East Orange
This is a Three-Phase Approach
Friendly Tree (www.FriendlyTree.com) was established in 1989 as an arboriculture company with a goal to prune, maintain, and remove trees in Essex County NJ with the least impact on the environment not to mention our customers properties and their wallets. This is the top of the recycling triangle.
We realized quickly that high quality service can be affordable and sustainable through high customer touch, quick turnaround times and highly skilled staff. Streamlined is our approach to tree care, customer care and environmental care. Work smart, work hard and keep the goal of minimal environmental impact in hand. With this we have grown into one of the largest private tree care companies in New Jersey with our recycling arm www.NJMulchDelivery.com becoming one of the fastest growing recyclers of organic debris in New Jersey.
The second stop on the three phase approach to environmentally friendly tree care is our "Are Your Trees Friendly" program. We started our "Are Your Trees Friendly" campaign after Hurricane Irene in 2011 as a means to educate tree owners and tree stewards to "look up, take note, and report" damage and known issues with trees and storm damage so as to help limit hazards in the urban and sub urban forest.
We ask that if you see an issue you report it to a certified arborist or certified tree expert of your choice. We are trained in the art and science of dealing with these issues with the least negative impact on the remaining tree and landscape.
Wind and weather can impact trees and shrubs in many negative ways with the damage difficult to see without a small bit of education. That's where "Are Your Trees Friendly" comes into play. We offer free tree hazard and awareness assessments to all tree owners in our service area. Thoughtful pruning of damaged trees allow for viable regeneration of canopies, limit further stress on crotches and root flares.
As John Lang always says, "It's tree surgery, not brain surgery," simply meaning that though involved in the appropriate most effective approach to pruning and care it is quite clear to us and our skill sets and is not "brain surgery." The ANSI standards z133 et al speak volumes. The recognized standards combined with a collective 239 years of experience our crew has seen it and done it. Education leads to a thirst for more knowledge. Are Your Trees Friendly tries to spark this early on so tree owners do not choose the wrong approach to tree issues.
Our assessments and inspections are always free. We guarantee they are the most appropriate to the trees situation in your landscape. We recommend what is the most appropriate to your tree needs not our bottom line!
NJ Mulch Delivery (www.NJMulchDelivery.com) has one goal:
Recycle organic debris into the finest cleanest landscape mulch, playground mulch, root mulch, colored mulches (red, black, brown, cherry brown and custom colors) and wood chip material for your New Jersey landscape needs.
As a splash barrier under decks, for garden pathways, or just to add color and weed protection or water retention to your New Jersey Garden or landscape. All of our mulch is sure to be free of metal, contaminants, and garbage. Actually, garbage is the most difficult item to keep out of our organic recycled products. It is everywhere. We have had instances that we recycle century old dead trees and in the process we find a cache of old potato chip and cigarette packages inside a cavity in the heartwood…. It is almost impossible to be 100 percent organic (free of any man-made material). We are diligent but if everyone recycled as well as we do, it would not be an issue.
It is surprisingly easy to be the Environmentally Friendly Tree Service for all of New Jersey. Care, thoughtfulness and a measured approach to all facets of the tree care and tree hazard education process. With an undying desire to recycle all of our and your organic debris into the finest garden and landscape mulch in New Jersey makes this process friendly to all that encounter it.