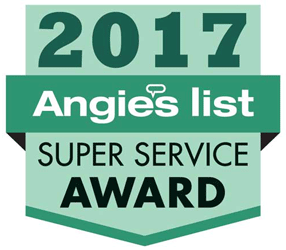 Friendly Tree Service in New Jersey
Friendly Tree Service in New Jersey offers a wide array of tree services, including tree removal, tree pruning, and lightning protection… and all of it comes with a smile! We've been serving New Jersey and its many amazing cities and neighborhoods, like Montclair, South Orange, Rutherford, Union and Morristown, for more than a decade. From tree trimming and cutting to emergency tree removal, Friendly Tree Service technicians are your New Jersey tree experts.
Whether it's a fallen tree impeding a roadway or bushy tree blocking your view, we have a professional solution to all tree servicing needs. Friendly Tree Service provides friendly advice and labor to help clean up tree problems in New Jersey and surrounding states, be it for safety reasons or for aesthetics. And when times get tough, like the devastating floods of 2012, Friendly Tree Service is there to the rescue, helping the citizens of New Jersey reestablish a safe and beautiful living environment.
In this age of environmental awareness and attention on conservation, we must not only be vigilant about safely removing and pruning trees, but also about designing serene habitats for us all to live in harmony with our living, breathing tree and plant life, with which we share the planet. At friendly Tree, we pride ourselves on both protecting citizens against the potential dangers of nature as well as helping to protect our trees from the potential dangers of pollution.
Friendly Tree Service offers full Residential Tree Services in:
Essex, Morris, Union, Bergen, Passaic, Hudson, Middlesex, and Somerset
Limited residential service to Sussex, Warren, Hunterdon, Mercer and Monmouth, Ocean, Burlington and Atlantic
Commercial Municipal State and Federal Services NJ Statewide, NYC, Orange and Rockland County NY, Fairfield CT, Bucks County and greater Philadelphia PA