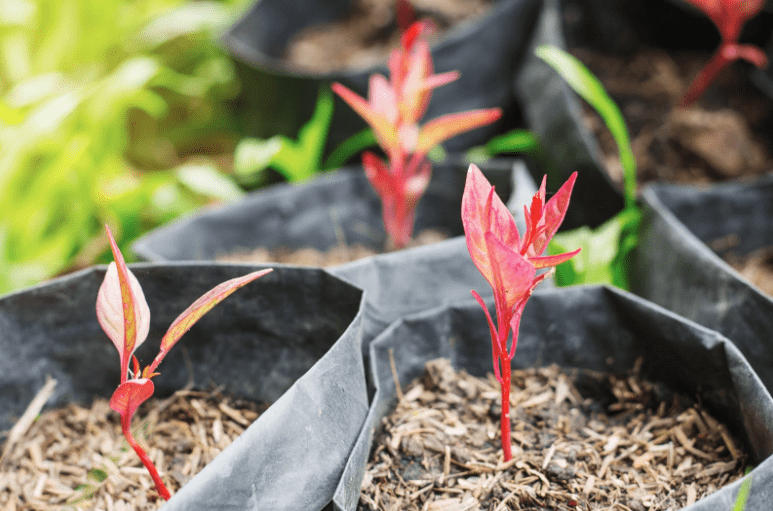 So, you decided to plant a new tree. Congratulations! This is the start of a beautiful landscape that will increase the aesthetics and value of your property.
But before you start mapping your dream garden, it's important to know what kind of tree you should plant. This depends on the environment you're planting in. Remember, every tree has different requirements, so it should be planted in an area that meets those needs.
Your climate isn't the only factor, though. The characteristics of your property matter as well. From existing greenery to nearby pipes, there are many environmental aspects to consider.
Before buying a tree or digging a hole, take the time to do some research. By learning how to choose the best tree for your area, you can ensure it will thrive for years to come. Here are several factors to consider.
Temperature
As you know, North America is a continent of extremely different climates. Therefore, in order to help folks choose the appropriate trees for their area, the USDA created The Plant Hardiness Zones.
Each zone represents an area in the United States or Canada. The zones are divided based on an area's lowers annual average temperature. In each zone, there are specific trees that can endure the winters in that area.
Before buying and planting a new tree, find your plant hardiness zone. There are 11 zones in total. All you need to do is visit a hardiness zone map and enter your zip code.
Rainfall
When it comes to moisture, every type of tree has different needs. Some trees require constantly wet soil, while others prefer a dry environment. As a result, it's vital to consider your area's natural rain patterns throughout the year.
Be sure to acknowledge nearby bodies of water, too. Ponds, for example, will affect the level of moisture in the surrounding soil.
Soil
From clay to sand, soil isn't a one-size-fits-all component. Every soil has different biological, chemical, and physical characteristics, so you must choose the appropriate trees for your soil type.
Granted, things like pH and draining can be altered with various substances. For instance, you can improve soil drainage by adding organic matter like compost. But for optimal results, it's wise to pick the most appropriate plants for your property's soil.
Available Space
Every property is unique, regardless of climate or state. So, be sure to acknowledge the different aspects of your land.
Think about your available space and nearby trees, shrubs, or plants. Over time, the tree's root system will attempt to establish itself, so it's essential to provide enough space for both new and existing plants. This will ensure that they don't have to compete for water and nutrients.
Existing Constraints
Before choosing a tree, consider any existing underground pipes and power lines. Don't forget about your driveway, sidewalk, and neighbors. Lastly, check any local ordinances and rules as to how far a tree must be planted from the street.
With these environmental aspects in mind, you can determine if you should get a small, medium, or large tree. You'll also be able to figure out what kind of canopy and foliage will work well with the area.
We're Here to Help You Choose the Best Trees for Your Property
If you're not sure what kind of tree you should plant, consult the professionals at Friendly Tree. Since 1989, we've offered tree planting services throughout northern New Jersey. We'll take the time to choose the best species for your property and needs.
This way, you don't have to worry about all the details on this list. Leave it up to us! Our team of professional arborists knows exactly what to look for.
For a free quote, contact Friendly Tree at (973) 678-8888.