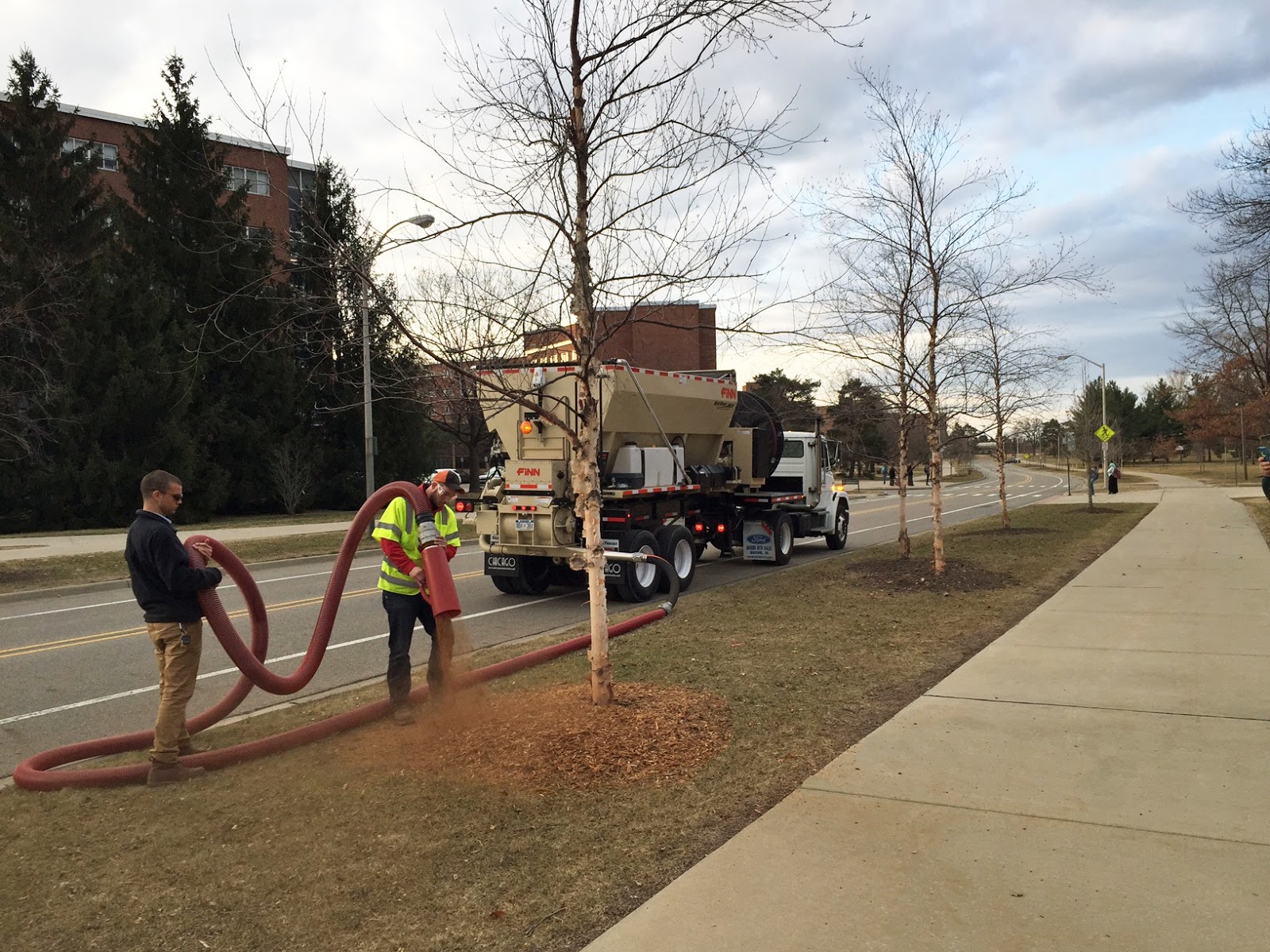 If you're thinking about installing bark mulch, bark blowing is the way to go.
The method uses the force of compressed air, which swiftly moves bark through a hose. The result is a quick and smooth application that leaves your existing landscape undamaged. What's more, bark blowing is faster than manual installation—which means you'll save time and money.
But how much does bark blowing cost? To get an idea of your total fee, consider the following factors:
Installation Cost
In general, bark mulch installation costs $45 per cubic yard. This is in addition to the price of mulch, which we'll explain further below. 
Cost of Bark Mulch
The price of mulch varies by type. For example, colored mulch costs less than cedarwood mulch, which is more durable and long-lasting.
If you're overwhelmed by the different types of mulch, get in touch with Friendly Tree. Our experts can suggest the best choice based on your price range and landscaping needs.
We also offer mulch products between $18 to $47 per cubic yard, so there's something for every budget. 
Size of Application Area
Since mulch is priced and applied by cubic yards, you can estimate the cost by considering the size of your mulch beds.
Not a fan of math? Don't worry. On each of our mulch product pages, you'll find a handy tool that computes the total estimated yardage needed. Simply enter the dimensions of each mulch bed, and let the tool do the rest. You can see an example on our page for natural cedar mulch.
Distance Between Area and Truck
Finally, the distance between your mulch bed and truck affects the total cost. Our hoses are 300 feet long, so we can easily access remote spaces on your property. This includes areas up or down hills, inside courtyards, or behind walls.
Of course, we will place the truck in the most strategic location possible. But if your application area is more than 200 feet away, we can add another 100 feet of hose. This costs $175 for every 100 feet per 20 cubic yards.
Interested in Professional Bark Blowing? Call Friendly Tree for Bulk Pricing
As a personalized service, the cost of bark blowing can vary greatly. However, Friendly Tree is happy to provide a quote; simply contact us online or call (973) 678-8888. We also have bulk pricing and discounts.
Friendly Tree offers other tree services as well. Whether you need tree planting or tree pruning in northern New Jersey, our team is here to help.