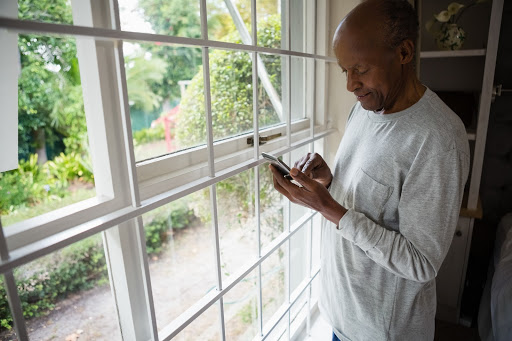 When it comes to a healthy and clean yard, installing mulch is a must. Mulch regulates the soil's temperature, decreases moisture loss, and suppresses weed growth. It also makes your property look tidy and neat, which increases your home's curb appeal.
However, unless mulch is applied correctly, you won't be able to reap its benefits. That's why it's worth having a professional do the job.
And if you're a new homeowner—or if you just relocated—you might find yourself wondering, "How do I find mulch delivery and installation near me?" It's one of the most common questions homeowners have when it's time to replace mulch.
Before Starting Your Search
Take a moment to get clear on what you're looking for. This way, you'll be more likely to find the best mulch provider for your needs.
For example, what color mulch would you like? Mulch is available in a variety of colors, including black, red, and many shades of brown. Picking the right one is key for enhancing your property.
Mulch is also available in a wide range of materials. As a result, different mulches work best for different applications.
It's also a good idea to ask yourself:
Do I want organic or inorganic mulch?
What do I want to get out of mulching?
What are my biggest concerns about applying mulch?
How soon do I need the mulch?
About how much space do I need to cover?
Once you have a better picture of your needs, it's time to start your search.
How to Find Mulch Delivery and Installation
When it's time to find a local mulch installer, there is multiple way to go about it:
Check Angie's List
Angie's List is an excellent source for every homeowner. With this resource, you can search for top-rated professionals for any project—including local mulch delivery and installation.
You'll also need to enter your zip code and answer a few questions. Next, Angie's List will help you locate the best provider for your needs.
On the website, you can also read reviews for local companies (including Friendly Tree!). These reviews, which are left by real customers, will help you narrow down your choices.
Search Yelp
Though Yelp is often associated with food and drinks, it's also great for discovering mulch service providers. Enter "mulch delivery and installation" in the search bar and zip code to browse through company profiles. Here, you can also check out customer reviews and other basic information.
Use Google
Another option is to use Google. Simply enter "find a mulch delivery and installation near me" in the search bar. The first few results will list mulch providers nearby.
Ask Around
The Internet may be a handy tool, but there's nothing quite like word of mouth. Ask your friends, family, and neighbors for recommendations. This is an excellent way to get real-life testimonials from people you know and trust.
Let Friendly Tree Deliver and Install Your Mulch
If you live in northern New Jersey, you'll likely come across Friendly Tree during your search for mulch delivery and installation near you. After all, we have proudly served the area since 1988!
Friendly Tree even offers same-day and next-day mulch delivery throughout the area. Pick from our selection of high-quality recycled and organic mulch products for your garden, planters, or playgrounds.
Our team of experts can also take care of mulch installation. For a quote, call us at (973) 678-8888 or fill out our online form.