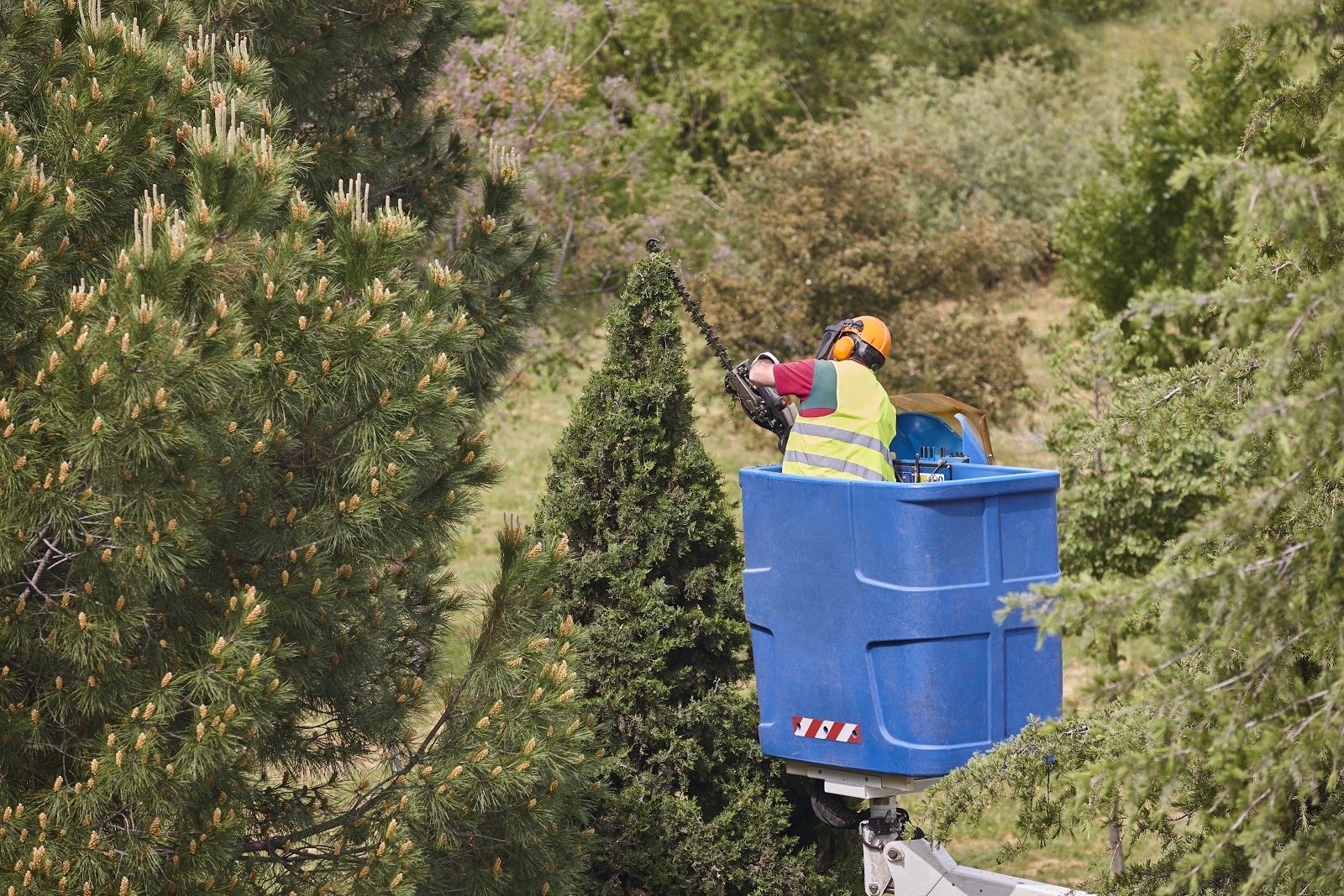 Is it time to trim your trees? Instead of reaching for a pair of shears, you may want to contact a professional instead. When done by an experienced arborist, tree trimming can enhance both the appearance and health of your plants.
Here's what you need to know about the tree service:
Tree Trimming vs. Tree Pruning
Though "trimming" and "pruning" are often used interchangeably, the services do have some differences.
Tree trimming is mostly done for aesthetic reasons. It involves removing parts of trees, hedges, and shrubs in order to maintain a certain shape and look. This is key for retaining the beauty of your landscape.
After all, without regular trimming, plants can become overgrown and untidy. The service gives them a neat, clean appearance while removing branches that may prevent moisture and light from reaching nearby plants.
Tree pruning also enhances a tree's structure and shape. However, its main goal is to promote good health by removing dead and infected branches. (Otherwise, insects and disease can easily spread and kill the tree.) This increases the tree's lifespan and reduces hazards, since damaged branches are more likely to fall.
Why Hire an Arborist for Tree Trimming
Contrary to popular belief, tree trimming isn't as simple as clipping away a few branches.
The practice should be done in a strategic and careful manner. Specifically, a tree needs to be trimmed in a way that maintains its health and promotes growth.
With that said, it's a good idea to leave tree trimming to the pros. A certified arborist will know precisely where and how to trim a tree. They'll also have the right tools for the job, as different techniques may call for different equipment.
An arborist will also know how to trim a tree safely, which is especially important if you need to trim taller or older trees.
Arborist Tree Trimming Cost
The cost of tree trimming depends on several factors, including:
Type of tree

Tree height

Accessibility of tree

Your location

Your specific design requests

Time needed for the job
Contact Friendly Tree for a quote based on your needs and property.
Tree Trimming Services in Northern New Jersey
Our experienced arborists are ready to improve the appearance and health of your trees through a range of services. We offer arborist tree trimming—along with tree pruning, tree removal, and tree planting.
To learn more, call Friendly Tree at (973) 678-8888 or request a quote online. We proudly serve South Orange, Montclair, Rutherford, Union, and Morristown.