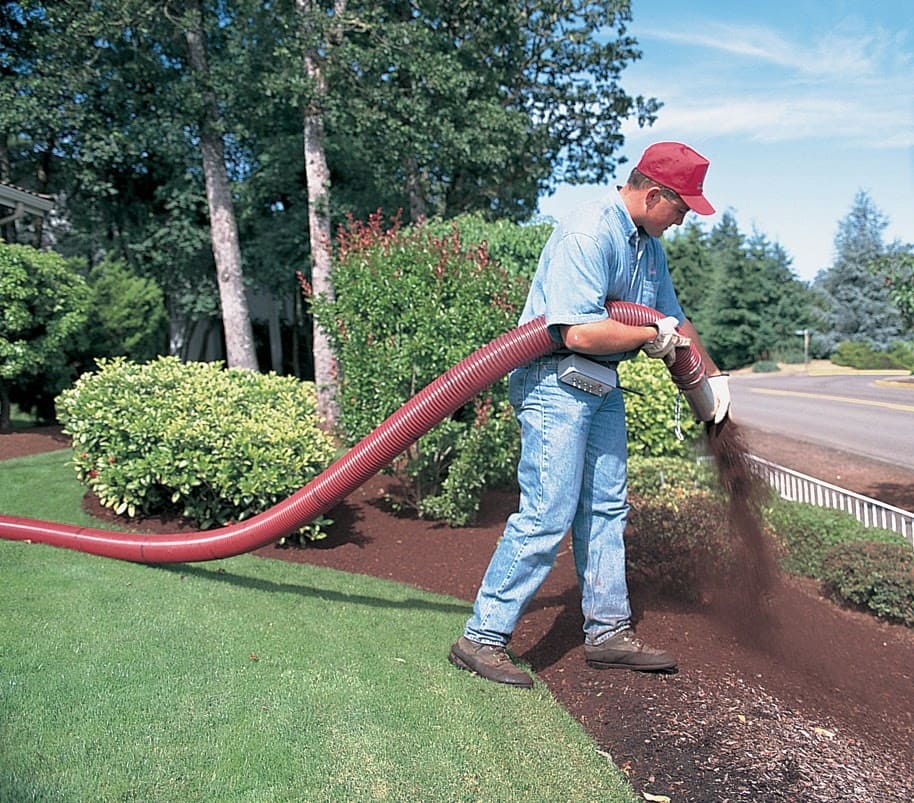 When it comes to maintaining a visually appealing property, you can't go wrong with mulch. But beyond its overall aesthetic, mulch has a wide range of functional purposes. In fact, when properly used around plants or in garden beds, it can be the key to a healthy landscape.
That's why it's important to take advantage of professional mulch blowing services. Here, we'll discuss what mulch blowing is—and how it can be a gamechanger for your trees and garden.
What is the Purpose of Mulch?
Many homeowners like mulch for its decorative qualities. After all, it can help your property look tidy, fresh, and attractive. But if you dig a little deeper (pun intended), you'll see that mulch is essential for a thriving landscape.
For starters, mulch protects the soil from direct sunlight. This reduces evaporation, which retains moisture in the soil. It also controls soil temperature, prevents soil erosion, and keeps weeds at bay. (Weeds require warmth and sunlight—just like your own plants.) As a result, your trees and garden are more likely to flourish.
What is Mulch Blowing?
Mulch blowing is a method used for installing mulch. It involves a truck with a specially engineered airlock system, mulch, and hose. During installation, the system uses air to blow mulch through the hose.
With this technique, mulch can be applied in a precise manner. It also makes it easy to apply the material in an even layer. This is crucial for ensuring that it's not tightly packed or installed in excess. Otherwise, water won't be able to make its way to the soil.
As for the actual layer of mulch? Depending on the job, our technicians can install mulch layers as thin as ¼-inch or as thick as 5 inches (or more).
Plus, compared to applying mulch by hand, mulch blowing is extremely fast. It can even install mulch up to 300 feet away! So if you have a large property, mulch blowing will be the most efficient option.
Mulch Blowing FAQs
Understandably, you may have some questions and concerns about mulch blowing. Here's how Friendly Tree handles common concerns:
Remote Areas. If some parts of your property are remote, don't worry! Since our trucks have 300 feet of hose, we can reach any remote spots.
Walls and fences. For an extra fee, we can add another hose to our existing one. This can create a hose up to 500 feet, so we can work over walls and fences with ease.
Mess and dust. Some mess is inevitable when installing mulch, topsoil, or compost. However, our professional technicians are trained in applying these products in the most concise way possible. Moreover, our trucks have dust suppression systems. We'll also use portable blowers and brooms to tidy up when we're done.
Existing plants. Before our technicians begin mulch blowing, they'll examine your landscape and determine the best way to approach the job. We'll consult you if there are any plants or trees of concern.
Contact Friendly Tree for Mulch Blowing in New Jersey
To learn more about mulch blowing, contact our friendly team at Friendly Tree. We can explain how the process may look for your landscape, as well as bulk pricing. Fill out our online form or call us at (973) 678-8888.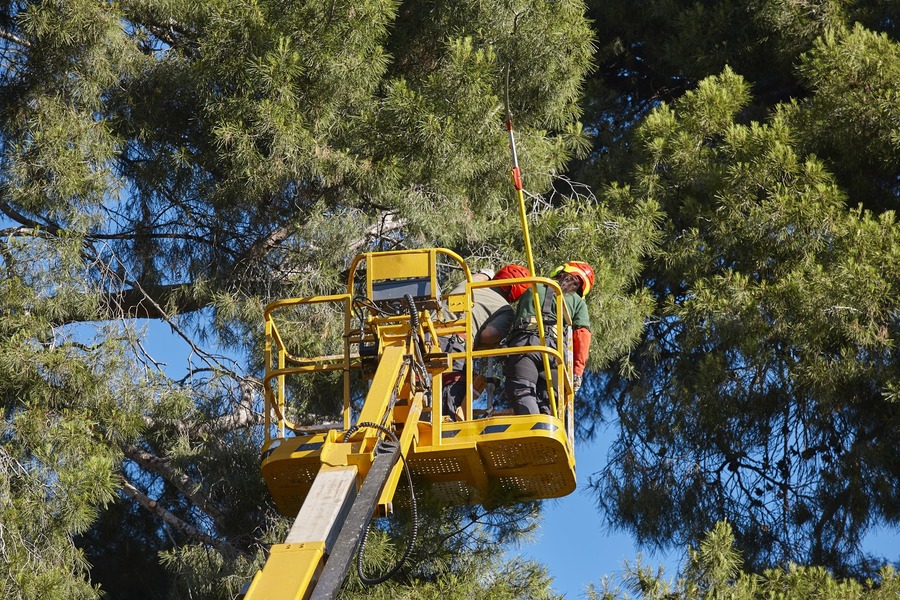 When seeking professional tree care, you may come across arborists—and certified arborists.
And naturally, you may wonder: What's the difference? Does it even matter?
Though arborists are certainly experts, nothing beats the skill and expertise of certified arborists. Here, we explain what a certified arborist is and why you should always work with one.
What is an Arborist?
An arborist is a person who specializes in the planting and caring of trees. They're knowledgeable about tree pruning, removal, and other aspects of tree maintenance. Arborists also focus on tree health, including pest management and disease control.
In fact, an arborist is also known as a tree surgeon. And when you consider how a skilled arborist can diagnose tree problems and help "mend" issues, this alternative title certainly makes sense.
An arborist can also be called an arboriculturist, or a person who is an expert in arboriculture. This is a study of trees and how they interact with their environment and cultural techniques (like tree planting or fertilization).
What About a Certified Arborist?
If an arborist is certified, it means they have worked in the tree care industry for at least three years. It also means that they have passed a comprehensive examination, which includes 200 questions on topics like:
Tree care methods
Work safety
Pruning techniques
Disease management
However, even with three years of experience and professional certification, a certified arborist is required to complete continuing education units throughout their career. This involves learning about the latest tree care methods and techniques.
Ultimately, a certified arborist is the most knowledgeable professional in the tree care field.
Why You Should Always Choose a Certified Arborist
Working with a certified arborist means that you will get the best tree service possible.
That's because they are up to date with the most recent tree care procedures, thanks to their continuing education. In turn, they will perform these techniques in a way that's safe for your property and the environment.
Call the Certified Arborists at Friendly Tree
If you're looking for expert tree care, contact a certified arborist. What is most important, though, is that you choose one who is familiar with your climate and environment.
Enter the certified arborists at Friendly Tree. Since 1989, we have offered tree service in northern New Jersey. We are highly experienced in planting and maintaining trees in our region.
Call Friendly Tree at (973) 678-8888. You can also fill out our online form.